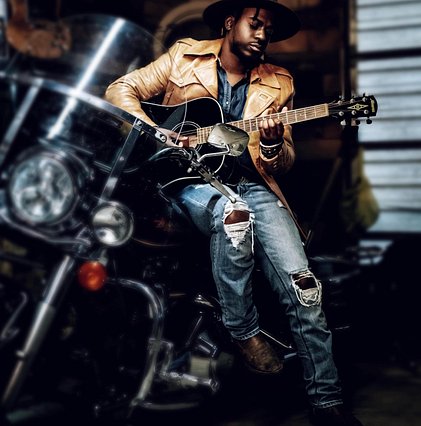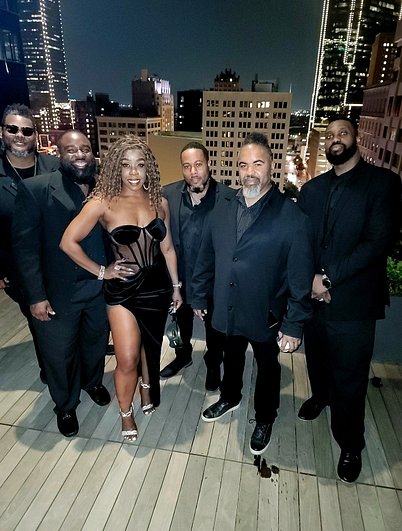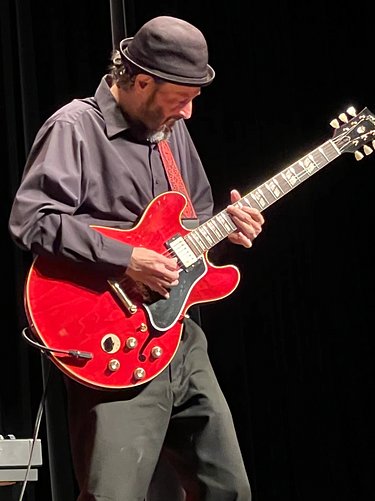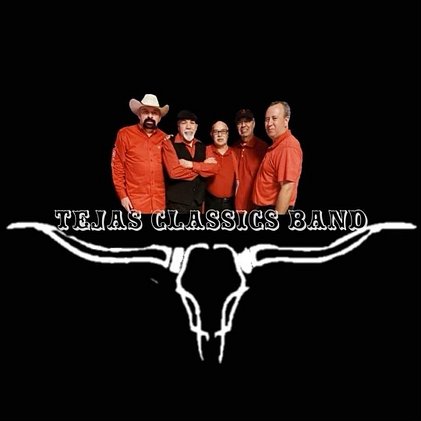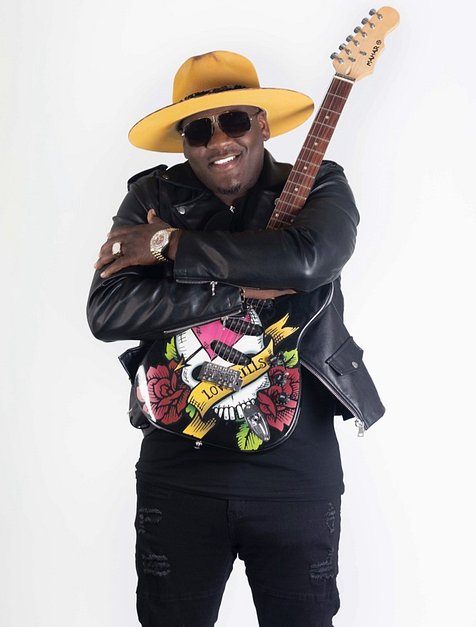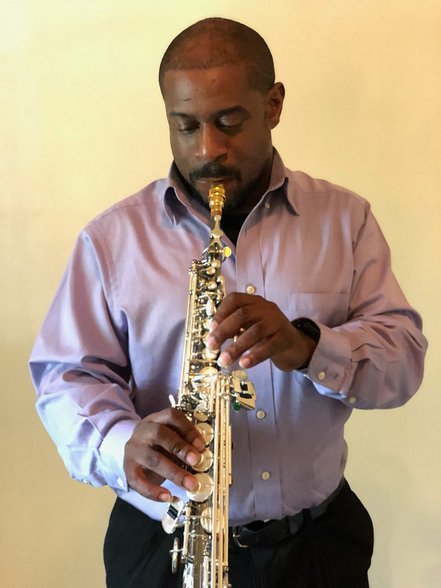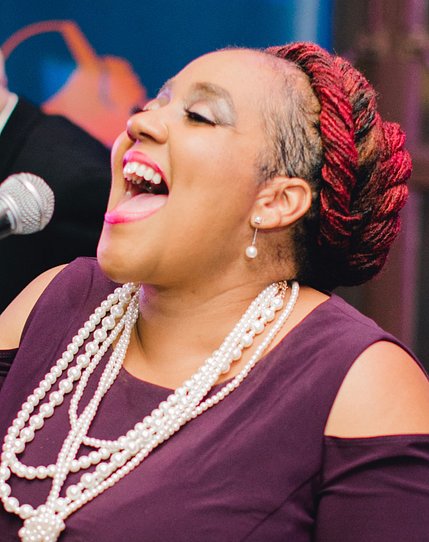 As a corporate and special event band, Knice 2 Know burst onto the music scene in 2010 and never looked back. Soulful, funky, and energetic are three words that best describe this superior group. K2K electrifies every audience with a combination of high energy dance songs from the past along with the hits of today. The Knice 2 Know band has performed for Military Events, Church Affairs, Corporate Venues, Clubs, Festivals, and Celebrities just to name a few. K2K isn't limited to one genre and is known for its diversity. This mega band performs a verity of genres ranging from Top 40, Pop, Rock, Neo-Soul, R&B and Hip-hop to contemporary and traditional Gospel, Jazz, Classical, and Country. The band also specialized in performing original compositions. K2K even has its own patented genre called "Jospel" (Jazz & Gospel). Ranging 3 to 13 pieces K2K can accommodate any occasion from the most intimate proposals to concert style events.
Michael B. Whit is an American Country singer, songwriter and producer. From a very young age, Michael B. Whit has been fortunate enough to have worked with and to have shared creative spaces with many historical greats, across a very diverse class of talent. They range from artists, producers and writers in many genres. Amongst these groups are Grammy Award Nominees & Winners, Static Major, Keli Nichole Price, Jon Jon-Traxx, Ester Dean Mybach Music), Sammie, Livre (Sony Music), Yo Gotti, American Idol's - Aloha Mischeaux, Ray J, and a host of others. Michael has shared stages with country artists Cole Swindell, Old Dominion, Jimmie Allen and Rapper Nelly to name a few.
Michael B. Whit has produced for the Grammy Award Winning Trio, Virtue, and has received a Stellar Awards nomination for Producer of the Year with Gospel Group, Livre.
Michael B. has graced Billboards Top 20 Charts three times with his latest contribution, Everything's Coming Up Jesus, by Livre, reaching #1 in its category. Whit has released one single, Handle Hard, from his much anticipated album "Before September."

Texas Slim could very well be a reincarnate of a passed soulful singer who plays guitar and is once again carving out a niche in blues music history.
Born and raised in Dallas, TX, Slim from an early age met and played with the great Alex Moore, a boogie woogie pianist who first recorded the blues in 1929 and who in 1982, would encourage a young Robert Sullivan to take the name Texas Slim. Slim was influenced by all the Dallas greats such as, Anson Funderburgh, Bugs Henderson, and particularly Little Joe Blue who took Slim under his wing in the early 1980's.
Slim was one of the first artists to ever play a Hard Rock Cafe.In addition to that he has performed festivals and theaters all over the world. Slim has opened shows for numerous blues greats such as Johnny Winter, Bobby "Blue" Bland and Lonnie Brooks.
In 2006, Slim and his band filmed several TV commercials for Famous Dave's BBQ, based out of Minneapolis which aired in over 30 states.
In 2015, Slim was asked to be a part of the Freddie King Reunion Band, consisting of members of Freddie's original 1970's touring band.
As of 2020 Slim has had eight (8) releases; two (2) cassettes and six (6) CD's.
In addition to his own records, Slim has recorded and toured with; Cold Blue Steel, Randy McAllister, EC Scott, Wanda King (Freddie King's daughter) and Zac Harmon with whom he is currently still touring with.
Averaging more than 100 performances each year, K2K's ability to entertain is only magnified by their extensive ability to get the audience up on the dance floor. This exceptional group has taken their energy all over the world. At every performance the band takes the audience to a higher level of entertainment. Come and find out for yourself what a once in a lifetime performance is like! K2K, it's more than just music....its LIFE!
CONTACT US TODAY TO FIND OUT MORE ABOUT US!
The Tejas Classics Band is a 6 piece Tejano band specializing in rancheras, country, and cumbias.
Contact: 817-569-0913
info@tarrantcountyharambee.com | 817-229-7778
Friday Night Seafood Chicken & Blues
Saturday 2023 Tarrant County Harambee Festival
Contact: Sheran Goodspeed-Keyton
entertainment@tarrantcountyharambee.com
Jock Lewis, a native of Fort Worth and founder of Jock Lewis Music Ministries, is the official Stage Band Director and Gospel Hour Coordinator for the Tarrant County Harambee Festival. Jock is known for his One-Man Band Shows that features his tri-fold gift of music as a Keyboardist, Pianist/Organist, and Vocalist. He has spent more than two decades investing in the lives of youth and young adults both musically and academically while performing throughout the country. Jock has a Bachelor of Science Degree in Elementary Education from Texas Wesleyan University and is a member of Alpha Phi Alpha Inc. Mr. Lewis teaches 5th Grade Science at A.M. Pate Elementary School, is the Directory of Music at Harvest United Methodist Church, and a recording artist.
Allen Turner AKA Fat Daddy "I Got the Blues" native of Dallas, Texas. The son of the great legend blues singer R.L. Griffin, owner of R. L. Blues Palace in South Dallas. Fat Daddy is a soul blues singer who has created his own style of blues music. He has performed with Frankie Beverly Mays, Anthony Hamilton, Robin Thicke, and Tony! Toni! Tone! just to name a few. He also is part of the biggest southern platforms along with Tucka James, Sir Charles and King George. The "Mailman" and "Country Girl" have been Fat Daddy's biggest hit records and have charted on all major blues and soul charts. His latest single "Something in the Water" is currently on the rise on the blues and soul charts within the past couple of weeks. Fat Daddy is known as one of the youngest soul blues singers and performers.
Sheran Goodspeed Keyton has been performing professionally for 35+ years. This Fort Worth native has toured nationally and internationally. Her professional credits have grown to include working in the film industry for the past 16 years not only as an actor, but also as a writer, director, producer, PA, location scout, music supervisor, and more. In 2008, Sheran formed her own nonprofit theater company, DVA Productions where she produced more than 100 live theater productions, concerts, and events.
She has numerous IMDB credits to her name as a director, producer, and actor.
Aside from her lengthy resume in theater, film, and commercials, she also has a passion for working with, performing for, mentoring, and producing works for children. That passion has taken her from the classroom to national children's theater tours, to launching her own DVA Young Artist Mentor Program.
While Sheran greatly enjoys touring and performing
for crowds of thousands, her passion is connecting with her audiences in the warm and intimate setting of some of North Texas' hottest night spots.